Brushing:
Most of us learned how to brush our teeth at a very young age and have continued our daily routines throughout our lives. However, brushing your teeth correctly isn't instinctive. Here are a few pointers:
·   When brushing tilt your toothbrush at a 45 degree angle against the gumline and sweep away from the gums. Brush the chewing surface with short back-and-forth strokes. Don't forget to brush your tongue to remove bacteria and freshen breath.
·   Brush at least twice a day.
·   Brush for at least two minutes.
·   Brush Lightly – When plaque attaches to the teeth it usually can not be removed by rinsing alone. A little light brushing will remove it if you commonly brush. Brushing too hard can cause you gums to recede.
·   Change your toothbrush regularly – As soon as the bristles of the toothbrush begin to flare, consider finding a new one. Also if you've had your brush for 3 months its time for a new one.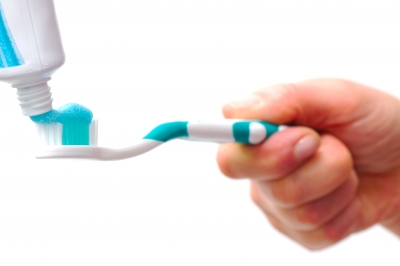 Flossing:
Flossing is critical to having healthy gums, but many people forget to take the time to do it. It's never too late to improve your oral hygiene. Here are a few pointers:
·   Wrap the floss around your middle fingers so you can use your index finger to guide it into the crevices. Gently follow the curves of your teeth.
·   Floss at least twice a day.
·   Take your time – Flossing takes a certain coordination and time. The more you do it, the easier it will become.
·   Use plenty of floss – Be sure to use enough floss so that each time you scrape a tooth you are using a new section of floss. Remove all the food and debris.
Choosing the Right Toothpaste:
When trying to maintain oral health it is important to use a toothpaste that contains fluoride. Fluoride has been proven to protect against the decay of your teeth. A few tips:
·   Look for the ADA seal of acceptance and read the details to see if it meets your needs.
·   Choose a toothpaste that tastes and feels the best to you.